Turbomecanica exhibition stand, innit?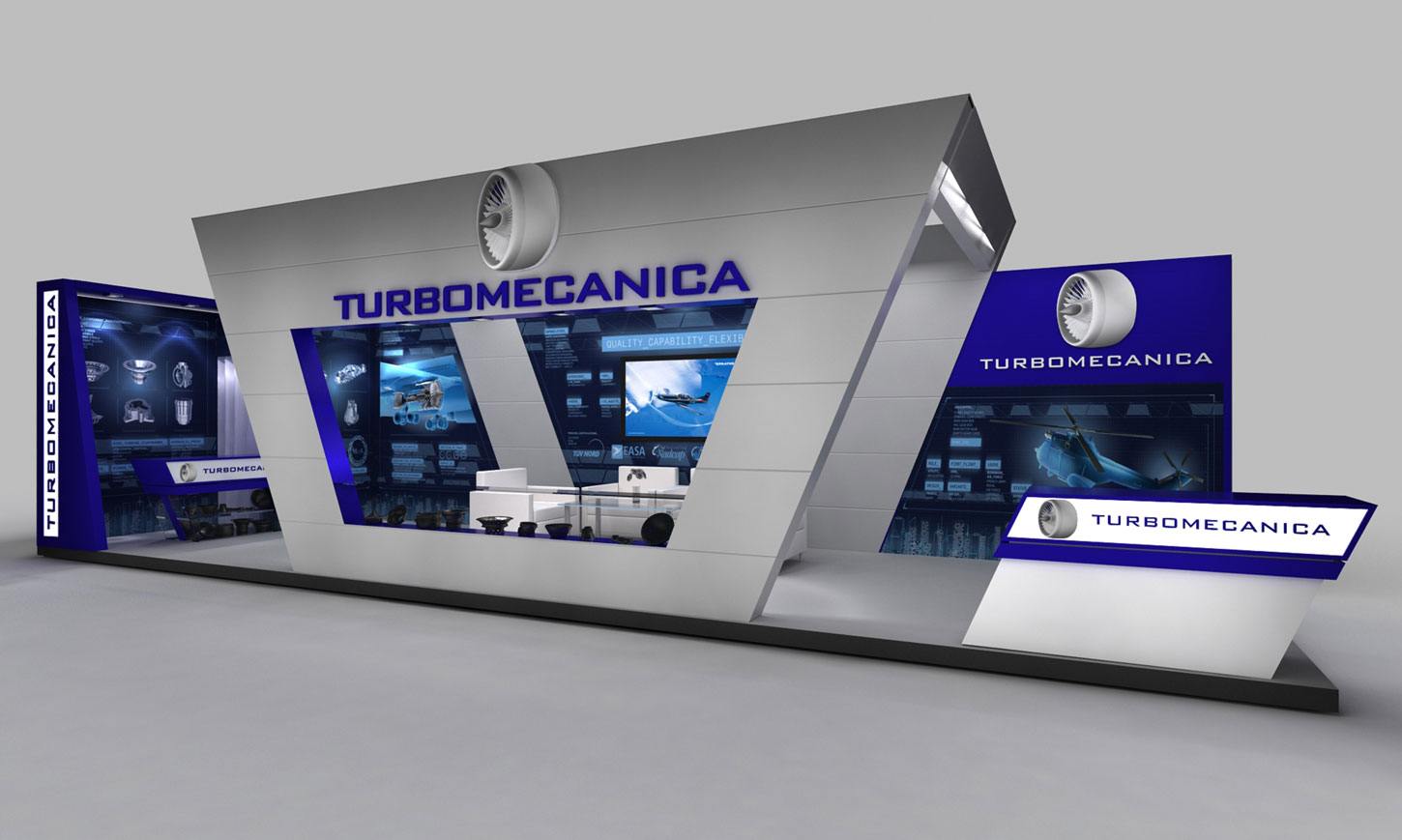 Let's be real! When we go to an exhibition we tend to judge a book by its cover. Or, better said, a stand by its design.
Define
When thinking about an exhibition stand, you have to take into account the message you want to send out to the people that just walk by and about how you want it to speak for itself and for the company. Therefore, before starting to design it, we wanted to highlight the professional and engineering aspects of Turbomecanica, while also being visually engaging.


As the design we wanted to create implied a lot of 3D elements, we started by modeling and rendering them. Then, we placed them on some layouts depending on how we wanted the exhibition stand to look like and how much we wanted to draw the attention to them. Thus, through discrete clues and games of symbols we introduced key elements related to the industrial design area, specific to the industry and product market of our client.

We, therefore, succeeded to turn a very limited amount of space into a miniature universe that faithfully reflected everything about the company, brand, products and services through a well thought and well made exhibition stand.