P-AID animation that pays off

No one likes to lose money on the way with no reason. That's why, as modern problems require modern solutions, some people found out how to solve this issue using technology. What's left to do is to let the world know about it.
Define
Businesses have 99 problems and losing money is one. The solution? AI. More precisely, a programme that would save the money that are usually lost between transactions.
It was a well-thought tool for any business, but it needed to be promoted B2B. Our solution to communicate this? A temporary identity and a presentation video.
Animation is easy peasy lemon squeezy for us, therefore that was our go-to option. We just needed an idea for the video to follow and that was the little "thief" that flies away with your money.
Develop
We created a script based on identifying the different types of errors that cause money loss and on presenting the AI high tech benefits. Then, we thought of a nice way to visually represent the story and came up with the storyboard. After the feedback, the illustrations and animations were taken care of and, later, merged with an easy to understand voiceover.

However, the programme didn't have a name at that time, therefore we called it P-AID: paid represent the payments someone makes and during which they lose money, aid represents the fact that this programme helps businesses with this particular issue, while there is also a focus on AI, as the programme is based on this technology.
But we didn't stop right after the animation had been ready, we also designed a logo, some brochures and business cards that would go hand in hand with the presentation video, but which would only be for temporary use.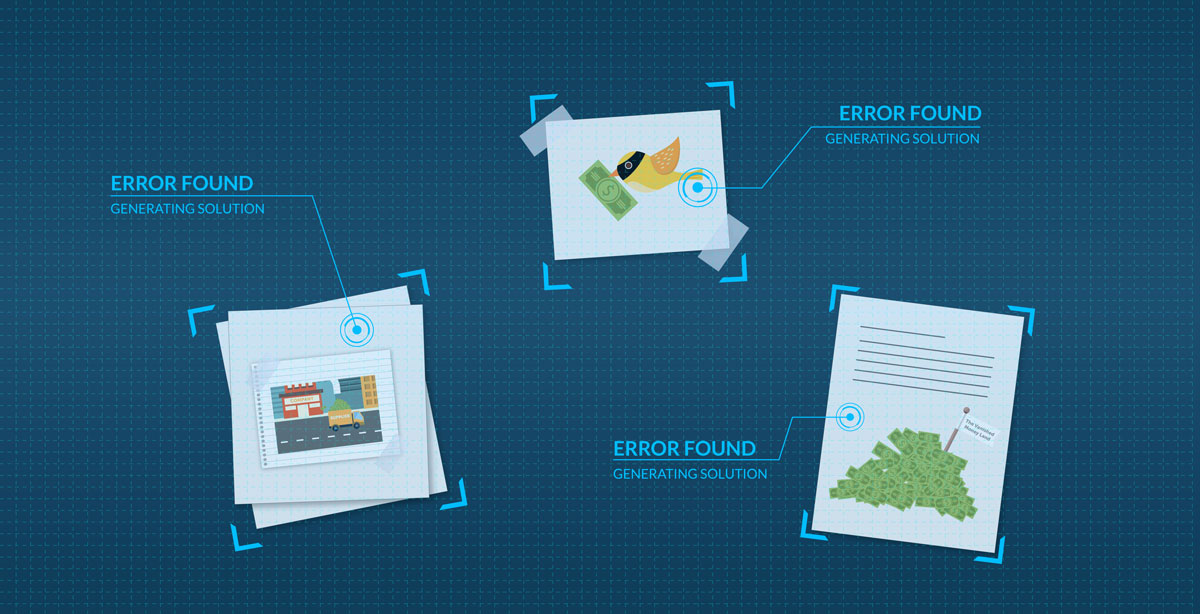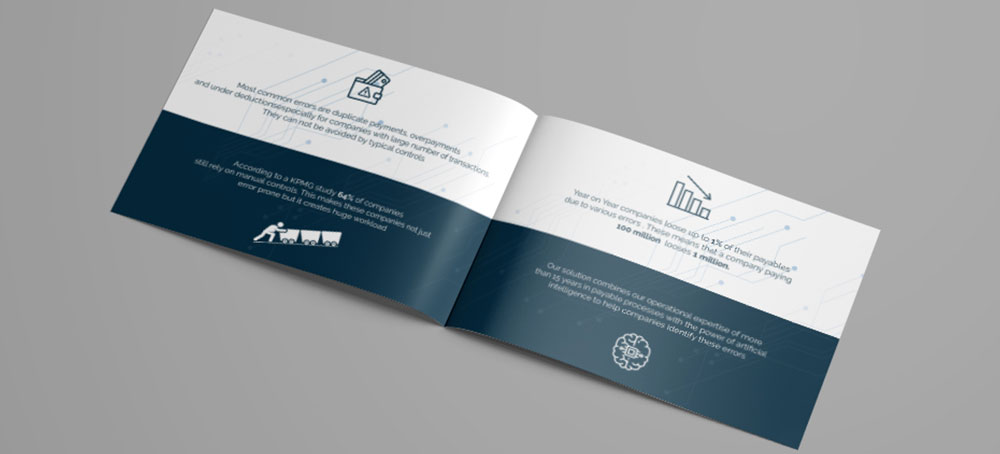 We ended up with 1:22 minutes of visually attractive animation that highlights the benefits of modern technology on one's business and with a folder full of designs for different materials that would help to further promote the programme.