All the roads lead to infographics

Infographics are one of the most engaging visuals when it comes to the information a company wants to send out in an eye-catching way.
Define
We got a brief from our friends from Agricover to find a way to present what they do in one single image. And this is the biggest challenge for any infographic: to find a way to display a large amount of information in a clear, logical and engaging way.
To do that, we thought about using the visual representation of the road from the logistic hub to the marketplaces with all the services and benefits they provide.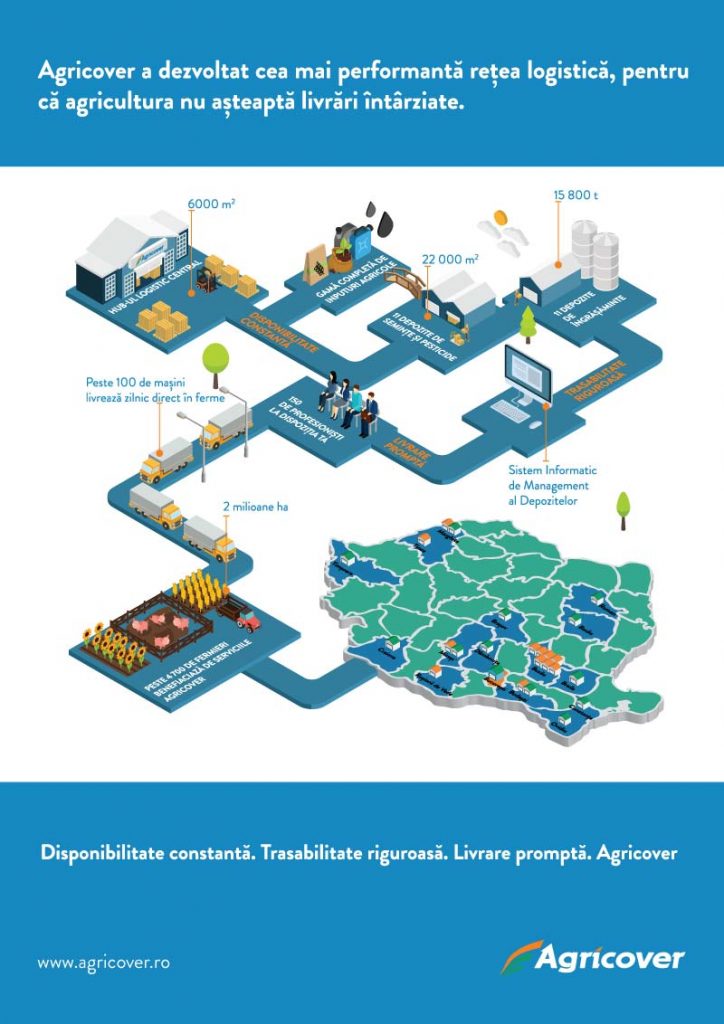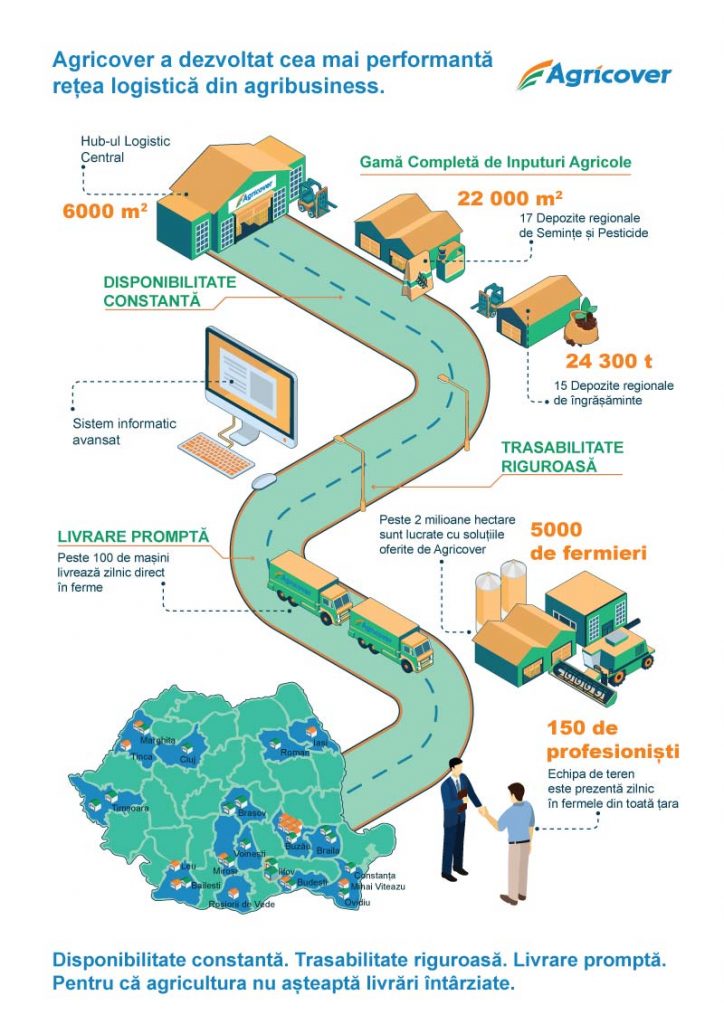 Develop
We sketched everything at first, trying different styles and different layouts for the information and symbols.
We finally agreed upon illustrating the hubs, the farms, the technology and the delivery process through some minimalistic illustrations, while only using the brand colors.

Deliver
The entire process resulted in an easy-to-follow infographic, with well structured information and clear illustrations, that closely follows the brandbook rules.