Agricover case study – money makes the deliverables go round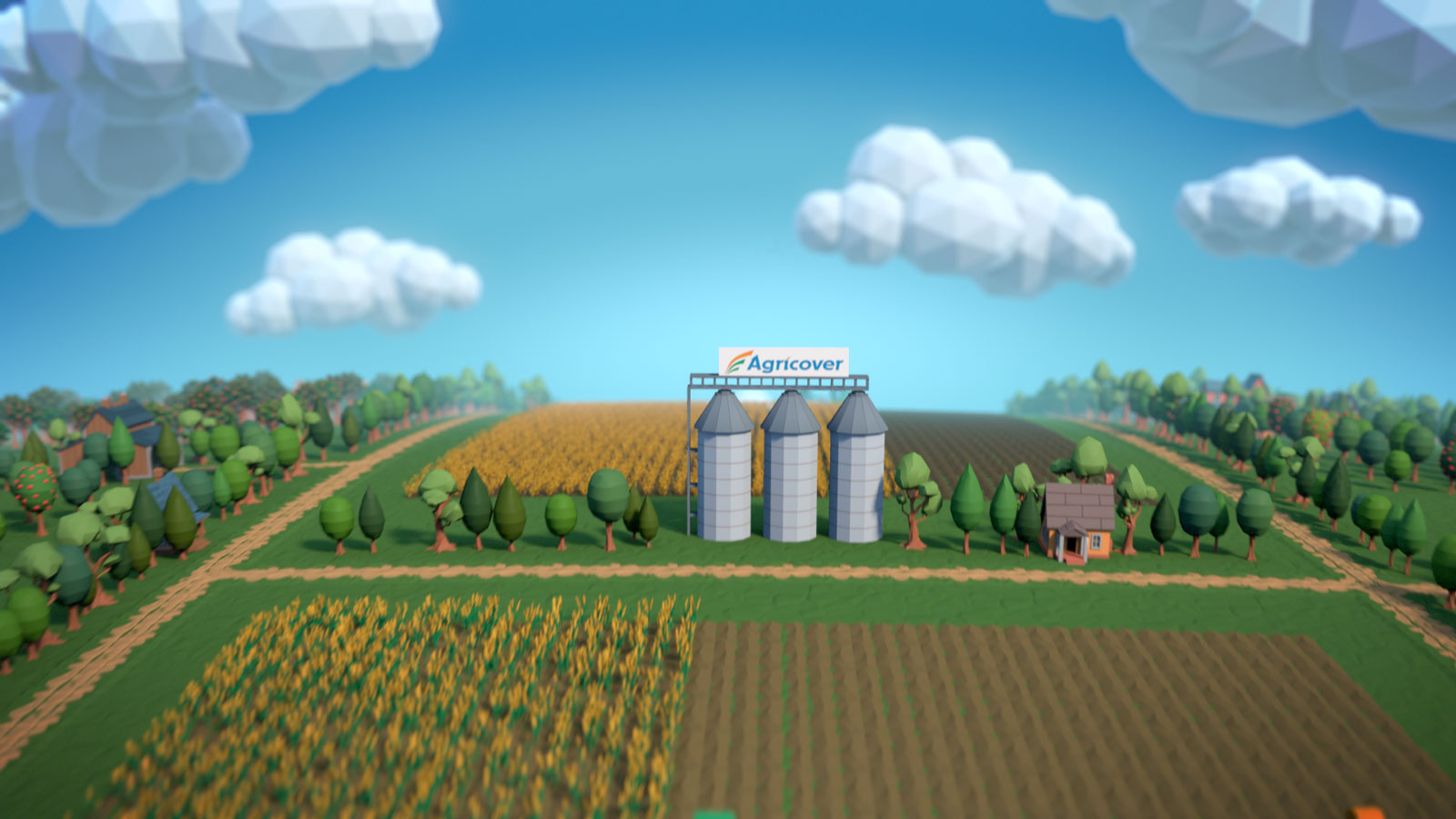 A 2D brief. Literally. 3D ideas. 2D deliverables. 3D ambitions. And the only thing that came between 2D and 3D was the budget. Let's take a look at how we made it work.
The Problem
Agricover provides lots of things to the Romanian agriculture: produces and distributes seeds, pesticides, fertilizers & co., leases fields, manages farms and so on. Basically, as they say, they provide integrated solutions for agriculture that meet the needs farmers all over the country have.
And at this point, a question arises from their point of view: what should we do when our competitors promote themselves through well-made presentation videos where they talk about what they have to offer and the standards they provide?
The thing is that you can't let your competition get ahead of you, because you risk to lose ground and the consequences may impact you business-wise.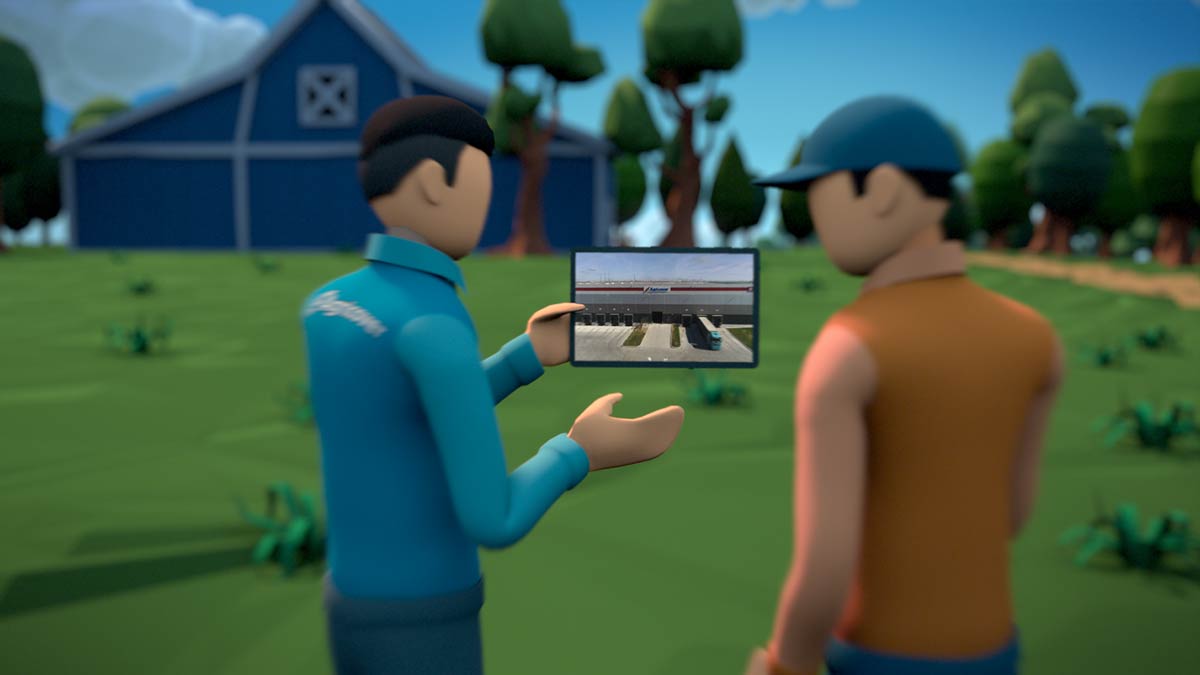 However, everytime there's a new project, there are two questions that come to everyone's mind: "What type of ideas fit the budget?" and "What type of ideas fit the deadline?".
And, if we only take the first one into account, what do you do when everything is 3D in your mind, but 2D in our client's wallet? Let's see, step-by-step, how the process went on while keeping this question in mind.
First things first: Inbox (1). A brief in the attachment. The details we noticed while having a first look at it: the target is represented by farmers who use modern technologies, a map of the main logistic points, what benefits are in for the farmers, as well as some mandatory key words.
Our thoughts went straight to a 3D animation with life action integration, but we had another brainstorming, other ideas, 2D ones this time. Inhale, exhale and keep in mind the limited budget. We put our ideas on paper in the form of a storyboard.
For it, we thought of a nice, easy-to-understand script that contained all the details a farmer needed to know in case he wanted to find out more about his benefits of working with Agricover. Then, we sketched the main scenes that would perfectly fit the script and the voiceover.
Of course it can't be all that simple, we had two or three feedbacks that required some changes, but, nevertheless, the end result of the storyboard matched our creative ideas, our client's requests and our target's needs.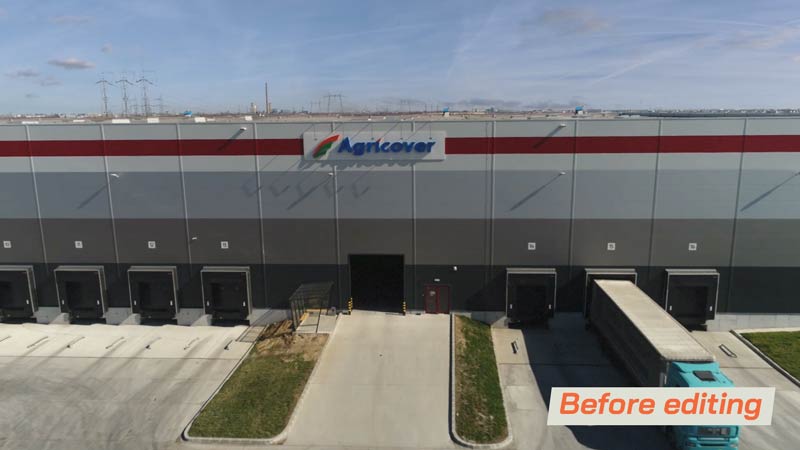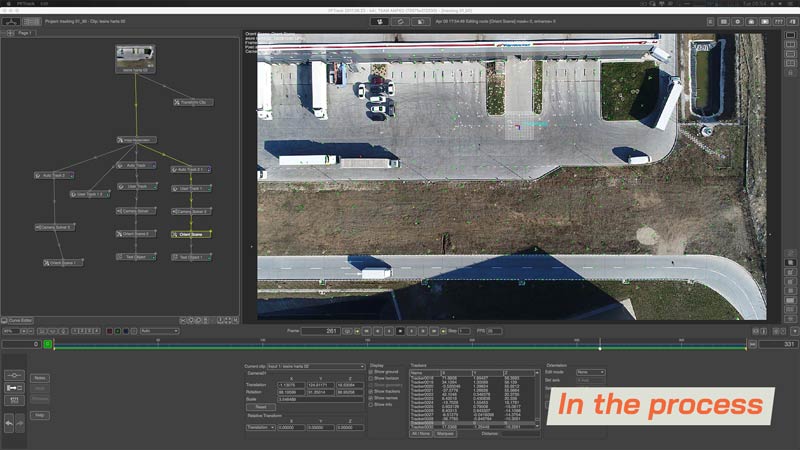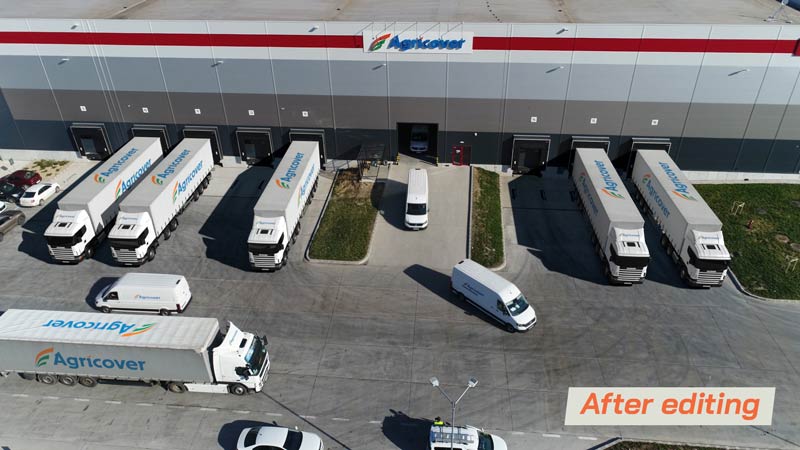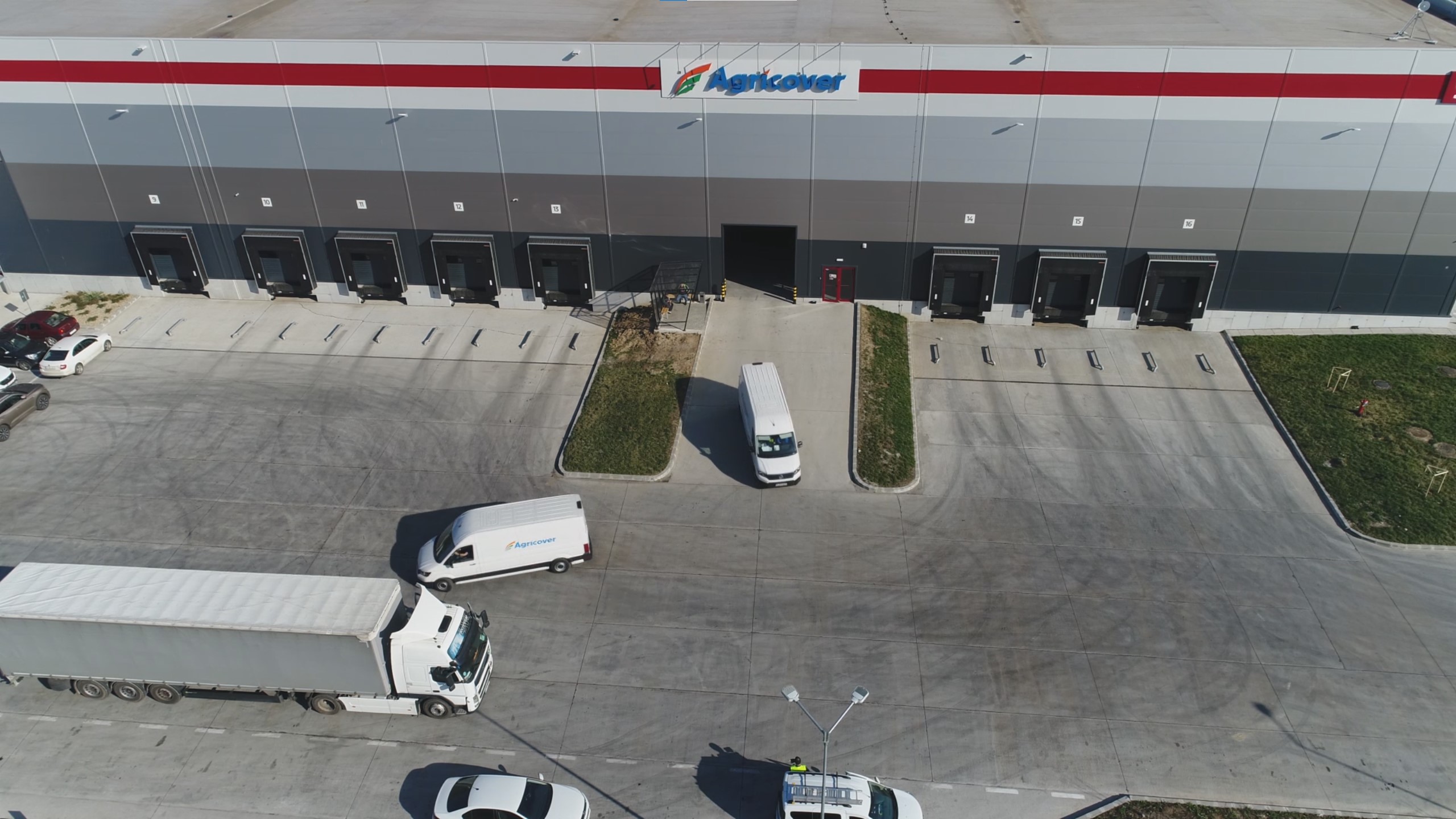 Next step? Shooting day! We packed our drone, our cameras and ourselves and went straight to the Agricover warehouse. We shot during multiple days and we even directed some scenes: some people had to pick up pallets, while others had to move around at a specific time.
The production was as fun as it can get, but the post-production is where all the magic happens. Not enough grass in one corner of the video? Not enough trucks in the shot? No worries, nothing a little video editing and 3D can't fix.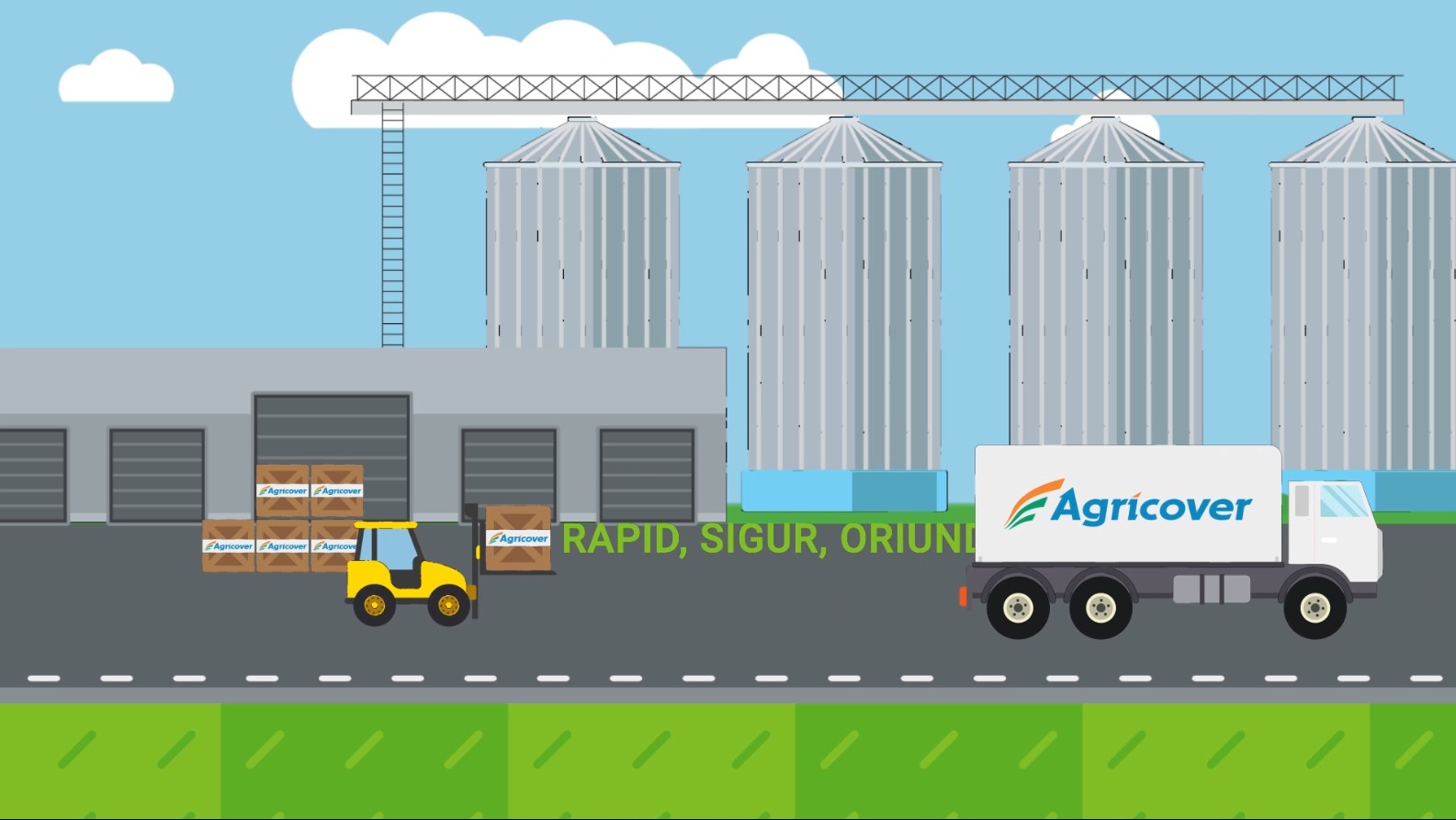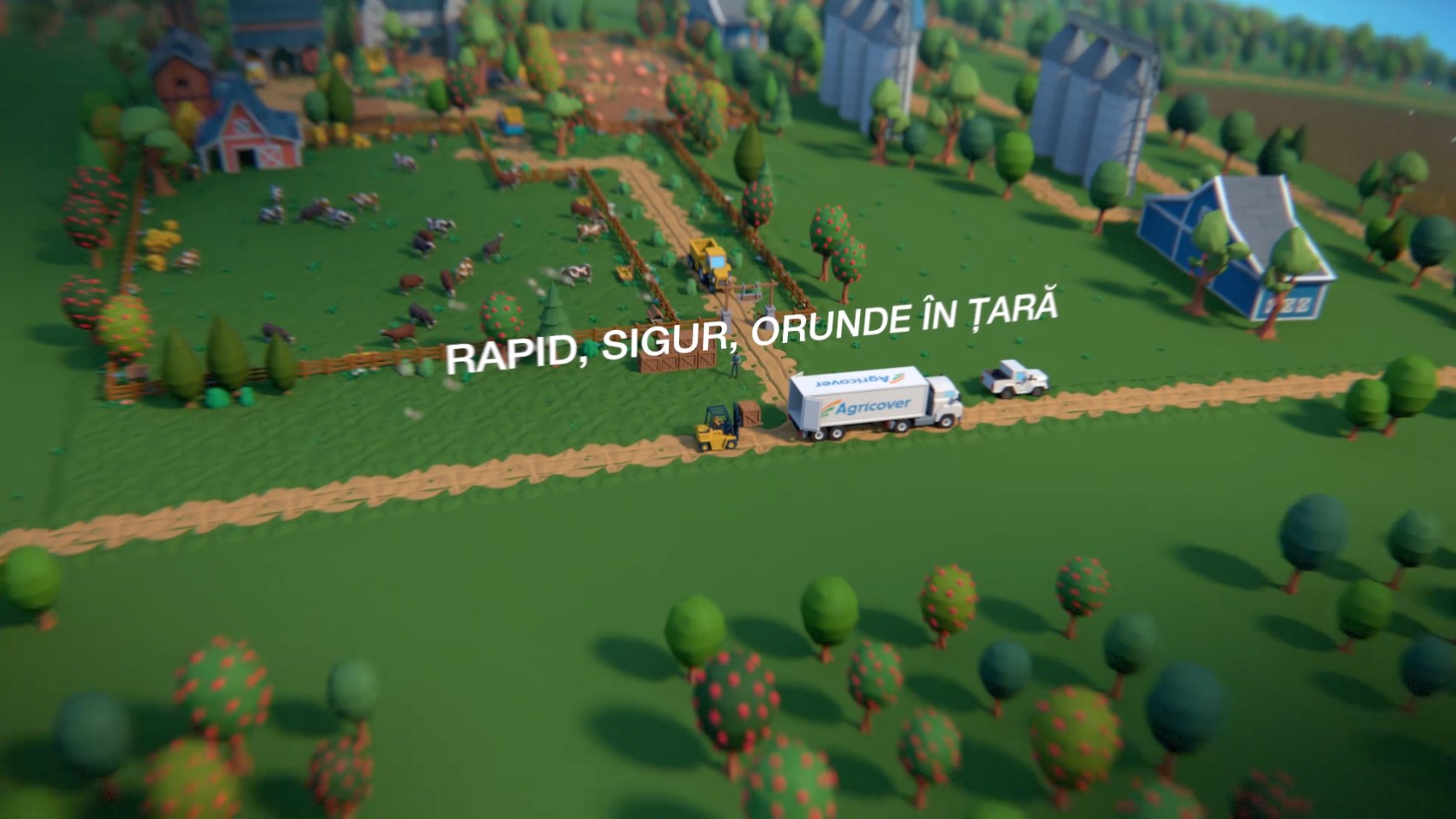 However, a little more 3D, spice and everything nice would have given a different feel to the video presentation. The process sounds simple: 3D animation and life action integration based on the initial storyboard. In reality, it involved more work than the 2D animations did, a higher level of complexity from a technical point of view and more challenges along the way, but the result was amazing to say the least.
Coming back to what we had to deliver, after all the animations had been done, the voiceover had been taken care of and everything had been put together (in other words: video_v22), we finally met all our client's requests and delivered the project.
What do you do with a presentation video you're happy about? You post it on your social media platforms to show it to the world! And the numbers speak for themselves: over 13k views, 200 reactions and 70 shares just on their Facebook post.
Moreover, the video would help them achieve an objective they have set for themselves: to strengthen their image as the perfect partner for any farmer.
Therefore, we can only wonder what would have been the results, both online and with direct impact on the business, if there had been a larger budget for a video with 3D animations.
In conclusion, there are multiple ways to approach a presentation video. We chose two ways that best fit our technical skills: 2D and 3D animation, both of them with real life integration.
Each one of them fits a different budget for which you should expect different results from your target. Nevertheless, they both deliver the message in a clear, fun and visually attractive way.